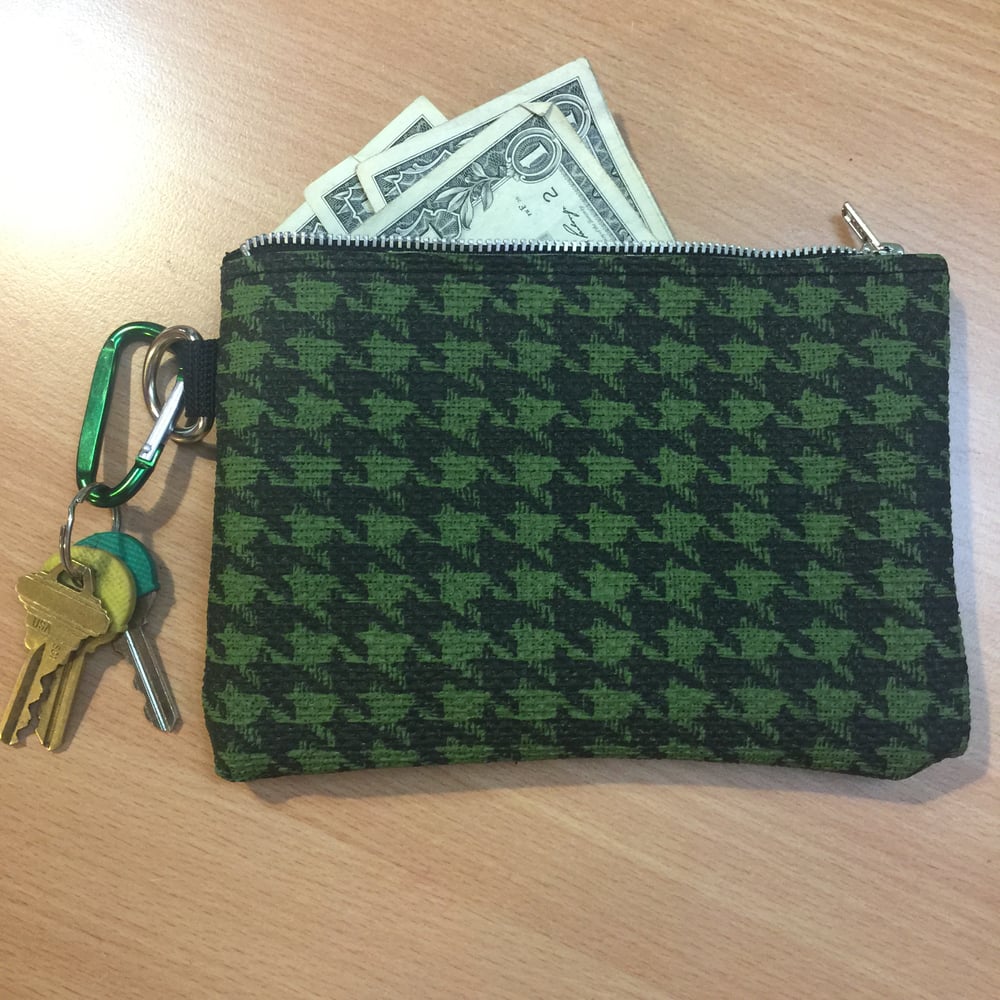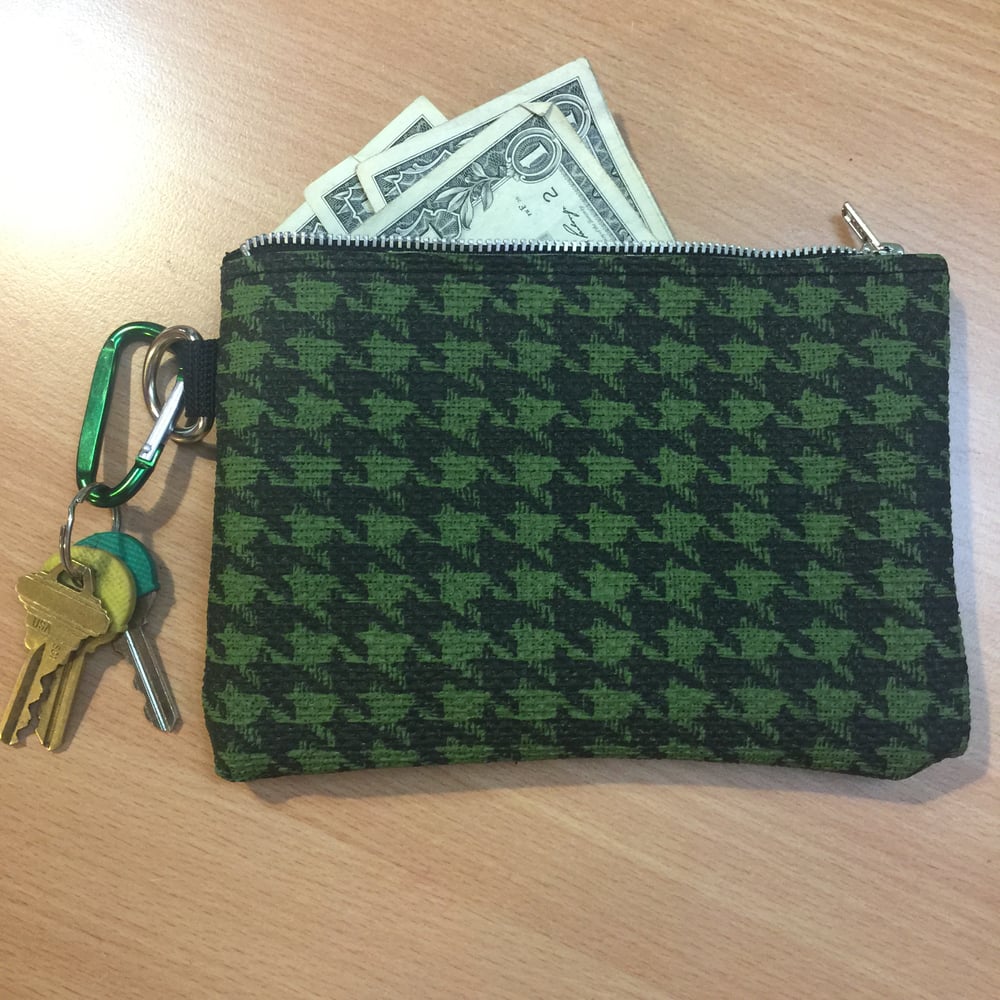 Cougar
$28.00 / On Sale
This black and green houndstooth zippered pouch is made with fabric from a 1970 Mercury Cougar.
This fabric is from the 1900's!
7" brass zipper, brass d-ring to attach your keys (included: dark green carabiner). Holds your money, some cards, some other little stuff, and your phone (up to iPhone 6+ or similar)
Personally, I like to have something small to grab onto when I'm out running errands. Not sure about you, but I carry a LOT of stuff around on a daily basis, so having something small with my essentials is great.
Durable, washable.
Mailed via usps priority flat rate small box.